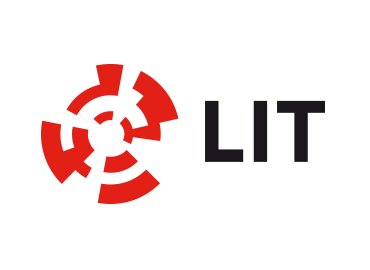 "As an ambassador for the Food industry, a Trainer and mentor for many our students from Limerick Institute of Technology down through the years, Tom is certainly one of Irelands leading Executive Chefs with extensive knowledge and appreciation of high quality foods and standards'. Be it teaching classes, giving demonstrations or indeed speaking at our conferences, Tom is always highly professional."
Joe Mulcahy,
Section Head Culinary and Hospitality,
LIT
"Tom Flavin has been one of the driving forces in the promotion of Limerick's local food culture and food producers in recent years. Having worked alongside Tom in Limerick Food Group on events and festivals such as the annual Pigtown Culture & Food Series, Urban Food Fest, and Limerick Chowder Championship Cook-Off, I can attest to Tom's can-do attitude, infectious positivity, and his passion and dedication to local food."
Olivia O'Sullivan,
eatinlimerick.ie / Limerick Food Tours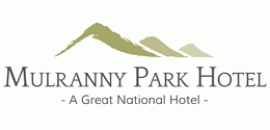 "When you mention Limerick Food you think of Tom Flavin. I have worked with Tom directly in the Castletroy Park Hotel as part of the management team and indirectly in my current role. Tom is an exceptional Head Chef and kitchen manager while being creative and imaginative, that can be seen in the many and varied initiatives he has created. Tom developed a cross county initiative for us, between The Limerick Strand and Mulranny Park Hotel, titled "From the Bridge to the Bay" . The purpose for the event was to highlight the superb quality of food produce in both Limerick and for us in Mayo, in particular, what was available along on the Gourmet Greenway Food Trail. The initiative was very successful for the Mulranny Park Hotel in gaining exposure for the food trail. Tom is one of the foremost food personalities in Ireland and we wish him every success in his new culinary adventure"
Dermot Madigan,
General Manager,
Mulranny Park Hotel / Gourmet Greenway Food Trail
'Tom has long been a champion of local high-quality food with exceptional attention to detail. Having worked with Tom on Limerick/Local Food Initiatives and having had the pleasure of dining within the restaurant, functions and festivals curated by Tom; the importance of great food, locally sourced knitted together by an authentic story is of paramount importance to him. Tom has a wealth of experience in the restaurant / hospitality sector, paired with a genuine enthusiasm to create dynamic food experiences and food networks from farm to fork.'
David Fitzgerald,
General Manager, Limerick Milk Market