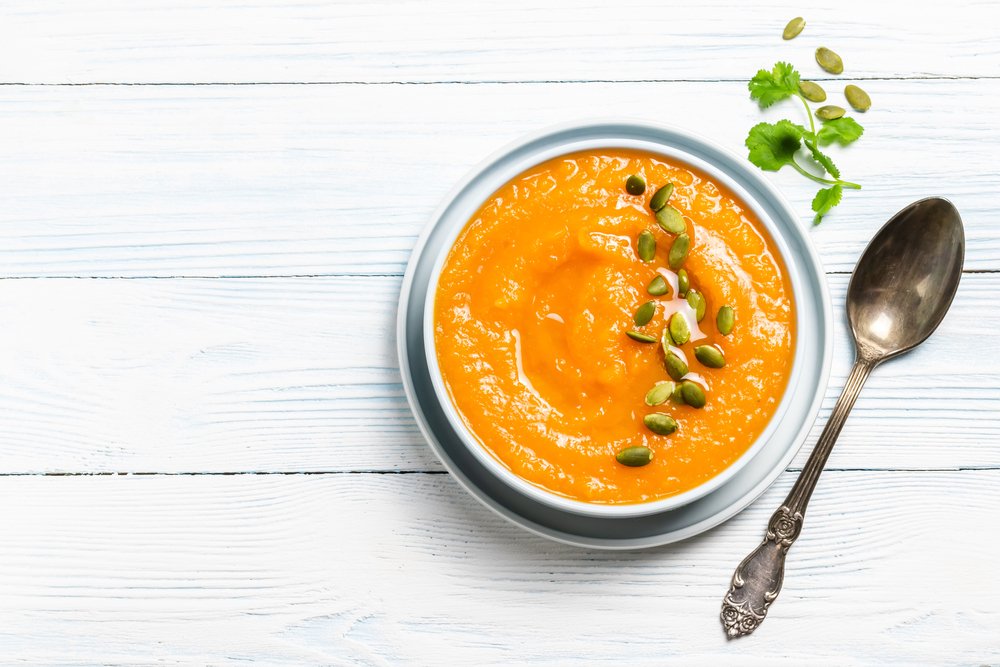 Spiced Sweet Potato and Coconut Soup
500g Sweet Potatoes (peeled and cut into chunks)
4 tbls Rapeseed Oil
1 Medium onion (diced)
1 Leek (chopped and washed)
1 Lemongrass stalk (split)
1 Chili (deseeded and chopped)
1 Thumb Ginger (grated)
4 Garlic Cloves (chopped)
1bunch Corriander (chopped)
1.5 Lt Vegetable Stock
4tsp Tomato Puree
1can Coconut Milk (small can)
TT Salt & Pepper
Drizzle the sweet potatoes with ½ of the Rapeseed oil on a roasting tray and roast in a preheated oven at 180˚C, for approx 30 mins or until tender, set aside.
Heat the remaining oil in a thick bottomed pan over medium heat, add the garlic, ginger and onion and cook until slightly turning brown to release the flavours, add chili lemongrass and leek and sweat for 2-3 mins. Add the tomato puree and sweat for further 3 mins, add roasted sweet potato and stock, holding back about 200ml stock to adjust consistency if needed later.
Bring to boil and simmer for approx 15-20 mins until all vegetables are tender, add the coconut milk keeping back a few teaspoons for garnishing, bring back to the simmer, remove lemongrass and blend. Adjust consistency if needed with remaining stock season with salt & pepper.
Serve in a heated bowl and garnish with thinly sliced chili, chopped coriander and drizzle of coconut milk.